Your Teen Has Immense Purpose.
At CBC YOUTH, our heartbeat is to equip every student towards personal ownership of faith, build genuine relationships, and cultivate compassion for the lost. Every week, we enjoy time with each other, play fun and engaging games, worship Jesus in song and learn what He desires for our lives as we open His Word together. Our heart is that the teens of Mansfield, OH would come to saving faith in Christ and live lives wholly devoted to Him.
When & Where Do We Meet?
During the school year, we meet Sunday evenings from 5 pm-6:30 pm. You can access the Youth Room from the very front of the building closest to Springmill St.
Teaching Series: KNOWING GOD: The Attributes of the Almighty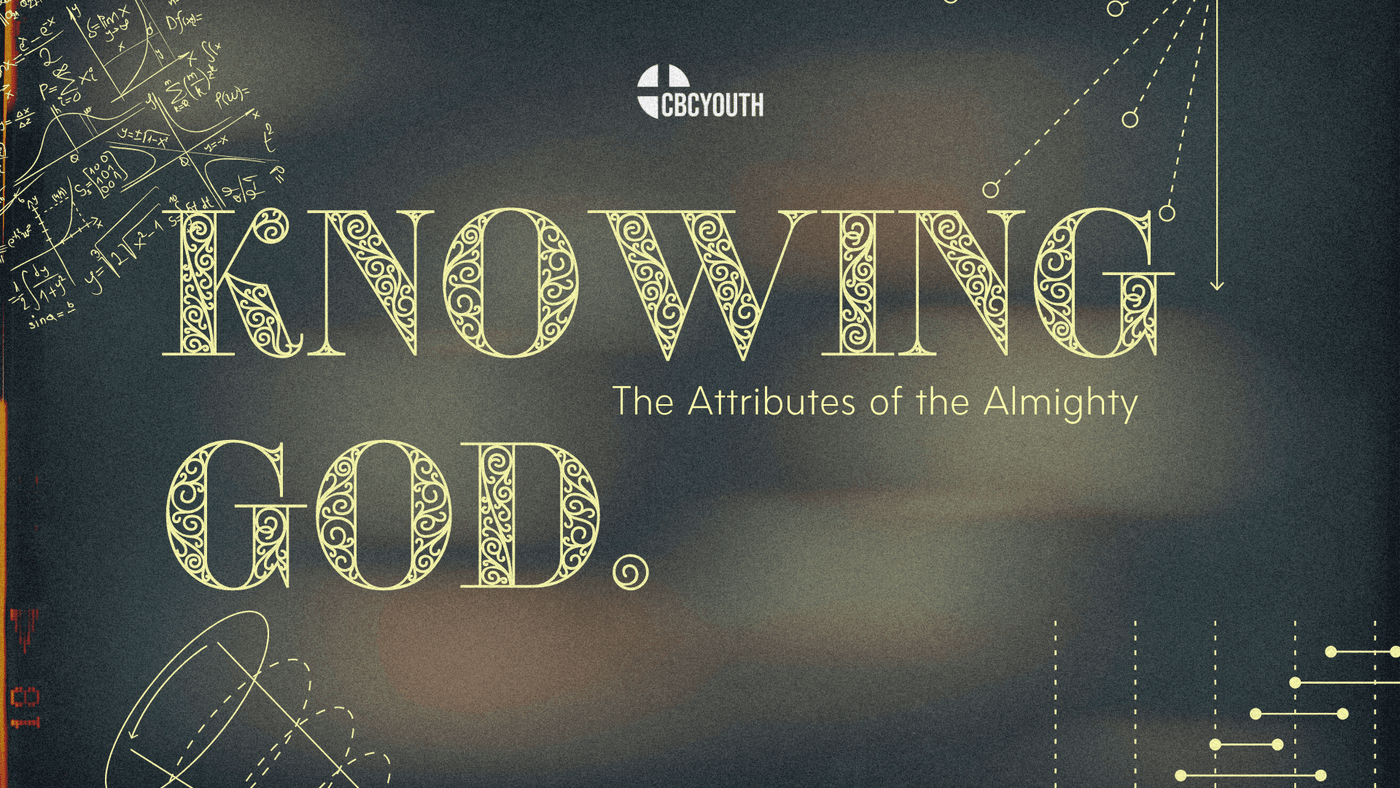 For the next 7 weeks, we'll be going through a series looking at some of the attributes of God to know who God has revealed Himself to be. In a culture that rejects objective truth, and where God is whoever we make him out to be, the Bible comes along and reminds us that God is to be known as He has revealed Himself and who He claims to be.
We will look at attributes like:
God's Holiness
God's Self-Sufficiency
God's Compassion
God's Justice
God's Omniscience
God's Sovereignty
God's Omnipotence
Our prayer is that students will begin to grow a deep hunger to know God personally, instead of maintaining a surface-level understanding of their Creator. God wants us to know Him, and so we are seeking to do that very thing.
For you Parents: Start More Spiritual Conversations
Though we are dedicated to discipling your teen and helping them to grow their faith deeper in Christ, we also recognize that their discipleship starts primarily with you. As the primary discipler of your teen, we want to make sure we provide as many resources for you to help you walk that calling! So, every Monday, we provide a Conversation Starter for you, which does (2) things: keeps you in the loop with what your teen is learning at CBC YOUTH, and gives you starter questions based on that material to engage with your teen whenever you do family devotions.
Message from Pastor Mario
Hello, Parent or Guardian,
I am excited that you took the time to visit our Youth Ministry page to learn more about CBC YOUTH! My heart for the students is to provide them with a safe space to freely grow, challenge, and nurture their faith in Christ, while also building genuine friendships and community. The Leaders and I are committed to Biblical truth expressed through Grace—meaning, we won't shy away from the tough discussions and questions, but we will communicate truth from a position of grace. I pray that we will get a chance to meet your student soon!
If you have any questions about our ministry, or if you'd like to simply grab a coffee and get to know me as the Youth Pastor, feel free to schedule a meeting!
Thank you again for taking the time to explore CBC YOUTH,
Pastor Mario
Rather Ask a Question?